People
Governing Board
Prof. S. P. Singh, FNA (Chairman)


Ex Vice Chancellor, HNB Garhwal University, Srinagar


Formerly Advisor, Planning Commission Govt. of Uttarakhand


Prof. B. K. Joshi (Vice- Chairman)


Ex Vice Chancellor, Kumaun University, Nainital




Director, Doon Library, Dehradun
Dr. Rajesh Thadani
Ex – Officio Secretary, Executive Director



Dr. Ravi Chopra (Member)
Founder, People's Science Institute,
Dehradun


Dr. Malvika Chauhan (Member)
Executive Director Himmotthan Society,
Dehradun

Dr. Ghazala Sahabuddin (Member)
Senior Fellow, Centre for Ecology Development
and Research, Dehradun
Research Advisory Board
Prof. J.S. Singh
FNA, FNASc, FASc, FTWA Professor
Emeritus Department of Botany Banaras
Hindu University
Dr. Meg Lowman
Ph.D. Director of Global Initiatives
& Senior Scientist in Plant Conservation California Academy of Sciences
Prof. K. Shivaramakrishnan
Professor of India & South Asia Studies,
Anthropology; School of Forestry & Environmental Studies, Yale University

Dr. Bhaskar Vira Director,


University of Cambridge Conservation Research Institute Department of Geography





Dr. Himanshu Kulkarni
Director ACWADAM, Pune



Dr. Rajendra Dobhal


Director General Uttarakhand State Council for Science & Technology Dehradun
Team

Dr. Rajesh Thadani, Ph.D (Senior Fellow and Executive Director)
Rajesh is a forest ecologist who did his MFS and Ph.D from the Yale School of Forestry and Environmental Studies. His work is focused on the central Himalayan oak pine ecosystem on issues related to anthropogenic disturbance and also ecosystem services. He has headed Chirag the largest grassroots NGO in Kumaon. He is a Director of the Carbon Disclosure Project (CDP-India), has an adjunct position at the Yale F&ES, and is Managing Director of an FMCG company. He has been associated with the Sir Ratan Tata Trust as a senior advisor.
Email: This email address is being protected from spambots. You need JavaScript enabled to view it.


---

Hemant R Ojha Ph.D

Senior Fellow (Honorary), Environmental Policy and Governance
Dr Ojha is an expert on environmental policy and governance and his work on community based natural resource governance is recognised globally. Dr Ojha has championed the development community forestry in Nepal, as action researcher, activist and policy analyst during 1996-2010. During this period, he founded ForestAction – a well known research institute in South Asia for its critical and policy-engaged research. In 2011, he also founded Southasia Institute of Advanced Studies (SIAS) – a policy think tank based in Kathmandu. He has active global research partnership on the sustainable development of the Himalayas, and he has been collaborating with CEDAR on this mission since 2013 on various research projects, including the UK funded research on political economy of water governance in partnership with University of Cambridge. He has published 6 books from Routledge, Cambridge, and Adroit, and his papers have appeared in high impact journals related to society and environment - including World Development, Climate Policy, Critical Policy Studies, Journal of Rural Studies, and Development and Change. His current research covers topics such as climate change policy, science-policy interface, food security policy, water security in urban areas, focussing on the Himalayan regions of Nepal, India and Bangladesh. He has also worked in Afghanistan, Cambodia, Cameron, Australia and the UK. He was a Senior Fellow at University of Melbourne and a is currently a Research Fellow at University of new South Wales, Australia.
Email: This email address is being protected from spambots. You need JavaScript enabled to view it.

---
Dr. Vishal Singh, (Fellow and Coordinator)
He has been extensively involved in understanding the impact of chronic disturbances on the forest Central Himalayan region and assessment of changing climatic conditions on livelihoods of rural and vulnerable population in the mid Himalayan zone. His current research interest is on studying the impact of urbanisation on ecosystem services associated with the natural infrastructure within the urban confines in the Himalayas. He has recently completed a Commonwealth Professional Fellowship at the University of Cambridge, United Kingdom.
Email: This email address is being protected from spambots. You need JavaScript enabled to view it. and This email address is being protected from spambots. You need JavaScript enabled to view it.


---
Dr. Ghazala Shahabuddin : (Senior Fellow)
Ghazala Shahabuddin is an ecologist working on issues at the interface of human society and ecology in India including biodiversity in managed landscapes, forest bird communities, community-based conservation, protected area manage ment and conservation-induced displacement. She completed her Master's in Ecology from Pondicherry University and her PhD in conservation biology from Duke University (USA. She taught as Associate Professor at Ambedkar University, Delhi. Her current research involves exploring the ecology of forests under local management in the states of Uttarakhand and Haryana, including long-term vegetation dynamics and avifaunal community composition.

---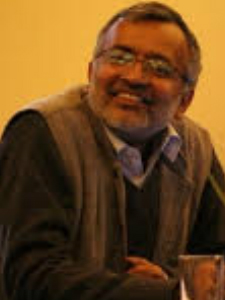 Chetan Agarwal (Senior Fellow)
Chetan specializes in policy analysis around ecosystem services from forests and mixed landscapes. He has expertise in promoting management for ecosystem services including forest watershed services and biodiversity at multiple scales and using diverse instruments including tenure, zoning, regulations, institutions and incentive systems. He has worked extensively in Himachal Pradesh, the Haryana Aravallis, the central tribal states, and internationally. He has degrees in Public Affairs from Indiana University Bloomington, and rural management from IRMA, Anand. Email: This email address is being protected from spambots. You need JavaScript enabled to view it.
---
Dr. D. S. Chauhan : (Senior Fellow)
Has worked on hydro-chemistry and sediment transport of Gangotri and Bhagirath Kharak glaciers, the main feeders for the Bhagirathi and Alaknanda rivers. He has also worked in the ecotourism sector and was closely associated with designing of an ecotourism services package for a resort near Corbett National Park in Ramnagar. He currently heads the Livelihood portfolio of CEDAR.
Email: This email address is being protected from spambots. You need JavaScript enabled to view it.



---
Ms. Roshan Rathod (Senior Research Associate)
Roshan has a Masters in Sustainable Development Practice from TERI University, New Delhi. A gender professional, Roshan has obtained her Post Graduations in Gender, Culture and Development as well as Social Entrepreneurship. She has worked on forests as well as water conservation in the villages of Maharashtra with a focus on the impact of conservation practices on the gender relations in the community. At CEDAR, as a Senior Research Fellow, she would be primarily focusing on climate change adaptation strategies in the Himalayan region.
E mail: This email address is being protected from spambots. You need JavaScript enabled to view it.

---
Ms. Ishani Sachdeva (Research Associate)
Graduating from a Commerce background, Ishani Sachdeva completed her Masters degree in Sustainable Development Practice from TERI University, New Delhi. After joining CEDAR, she has been involved in the Hi-AWARE (Himalayan Adaptations, Water and Resilience) Research on Glacier and Snowpack Dependent River Basins for Improving Livelihoods. Her interest areas are environmental issues pertaining to Himalayan communities in terms of climate change and natural resource management, policy and practice.
Email: This email address is being protected from spambots. You need JavaScript enabled to view it.


---

Mr. Prateek Sengupta (Research Associate)
He has a background of technical planning from School of Planning & Architecture and a Masters in Sustainable Development Practices from TERI University. He aspires to work in the sector of social development. Prateek has deep interests in ecology and livelihoods; worked with programs like Forest-PLUS & JnNURM. He is associated with CEDAR to research on Himalayan Springs and other projects consisting components of water management.
E mail: This email address is being protected from spambots. You need JavaScript enabled to view it.


---

Tanmay Pisolkar (Research Associate)
Tanmay has graduated in science and completed his post graduation in Geology from Fergusson College, Pune with a specialization in Structural Geology. He has worked in mining company as field geologist. His work interest is in Rejuvenation of Ground Water Table and Sustainable Management of Ground Water. In CEDAR, as a Geologist, he is involved under the critical water zone program in rural and urban areas of Himalayas.
E mail: This email address is being protected from spambots. You need JavaScript enabled to view it.


---
Mr. Manishankar Madishetty (Research Associate)
Mani holds a Bachelor's degree in Urban and Regional Planning from JNAFA University, Hyderabad and master's degree in Urban Development and Management from TERI University New Delhi. He is interested in Building Sustainable Climate Resilient Cities, Master planning and GIS applications for urban development. At CEDAR, he involved in IDRC funded project titled "Climate adaptive and equitable water management systems for medium-sized cities: participatory research and innovation in north India and Nepal".
E mail: This email address is being protected from spambots. You need JavaScript enabled to view it.


---
Ms. Gargi Tariyal (Research Associate)
Gargi has a master's degree in Environmental Studies and Resource Management. She received a DAAD fellowship for her master's thesis at university of Freiburg. She worked In the Eastern Himalayan region of India after completing her master's degree. Gargi has been born and brought up in the Himalayas and is living her childhood dreams by working for mountains and its people. She is an avid backpacker, always keen to immerse herself in new cultures. In CEDAR she is involved with the HI-AWARE team of CEDAR specifically looking at the contribution of remittances in rural population in Upper Ganga basin.


---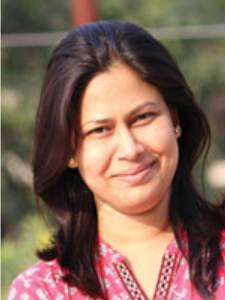 Dr. Nidhi Singh, Ph.D (Research Associate)
Nidhi attained her doctoral degree in Forestry. Her doctoral work is related to provenance variation, nursery technology and field management practices in the plains of Northern India. She has also worked on the microorganisms (Rhizobium and VAM), their effect on biomass production, nutrient uptake and litter decomposition in different soil types. At CEDAR she is involved in long term monitoring of permanent plots across disturbances and altitudinal gradients in Kumaun Himalaya.
Email: This email address is being protected from spambots. You need JavaScript enabled to view it.



---
Mr. Narendra Singh Raikwal (Sr. Field Assistant)
Mr. Narendra Singh Raikwal (Sr. Field Assistant)
Naren has over 20 years of experience in field monitoring and research. He has been associated with the setting up of long term monitoring plots and has worked in measuring and monitoring activities related to various aspects of the oak-pine ecosystem. He is based in the Mukteshwar area and has extensive field knowledge of local forests.


---
Mr. Anil Tyagi (Finance Officer)
Anil has been involved in the development sector for last 15 years. He has been involved in CEDAR since 2009. Apart from managing the finances of the organization. Anil has keen interest in Microfinance and Enterprise development in the Himalayas.
---
Mr. Amit Bhakuni (Office Manager)
Amit is a trained chef. Prior to this Amit was engaged with the Hospitality industry in Delhi and then in the Corbett National Park. He has keen interest in the development and research in the Himalayan region. Currently, Amit manages the day to day activities and contributes in field research from time to time.
---
Mr. Dharmendra Singh (Assistant Accountant)
Dharmendra has completed his masters in Commerce from HNB Garhwal University. He takes care of day to day office requirements. He is an exceptional right arm fast bowler with special ability to swing both ways and enjoys travelling.
Email: This email address is being protected from spambots. You need JavaScript enabled to view it.

---
Ms. Anvita Pandey (Voluntary Researcher)
Anvita is a volunteer at CEDAR and is currently pursuing her Ph.D from Doon University, Dehradun. She is a DST INSPIRE fellow. Her PhD is in forest ecology mainly focusing on the impact of Chronic Disturbances on Banj Oak forests of Western Himalayas. After completing her masters in Environment Management from Forest Research Institute, Dehradun, she has worked with the organisation for an year before starting her PhD work Her interest areas are ecology, ecosystem services, climate change, remote sensing, urban environmental law and policy and disaster management.
Email: This email address is being protected from spambots. You need JavaScript enabled to view it.

---
Mr. Ajay Kumar Gupta (MGS Fellow)
Ajay's research pertains to Climate change vulnerability assessment along different altitudinal gradients in Garhwal Himalayas where he has undertaken six districts for the purpose of his research. His approach to measuring vulnerability has been defined as a function of quantifying the exposure, sensitivity and adaptive capacity which determines the extent of vulnerability of a social group as well as the environment across an altitudinal gradient in along the Bhagarati and Alaknanda Basins in Uttarakhand covering 28 villages in the Upper Ganga Basin. Combination of tools such as social surveys, ground truthing, GIS and statistical modeling are being used to quantify the impacts, along with feasibility assessment of the ongoing adaptation mechanisms towards climate change in these areas. Ajay works closely with the Climate Change Research team of CEDAR.
---

Dr. Rajkamal Goswami(National Post Doctoral Fellow)
Dr. Rajkamal Goswami is working as a National Post Doctoral Fellow in CEDAR under the N-PDF scheme of SERB (DST), Government of India. His interests include wildlife ecology, conservation biology, landscape ecology, biological inventory, monitoring and natural history with special interest in mammalian, avian and lepidopteran (butterflies) taxa. His focus has primarily been towards understanding the conservation ecology of human-forest interfaces, particularly how forest governance regimes and politics of resource control affects wildlife populations and their conservation. At CEDAR, he is looking at the linkages between different forest-management systems and land-use and assess the impact of such management-driven changes on mammalian and avian communities. His work encompass large-scale comparisons between two biodiversity hotspots- Eastern Himalayas (Jaintia Hills, Meghalaya) and Western Himalayas (Kumaon, Uttarakhand)
---